Construction
I used a saw that I recently purchased to cut out the parts for this robot.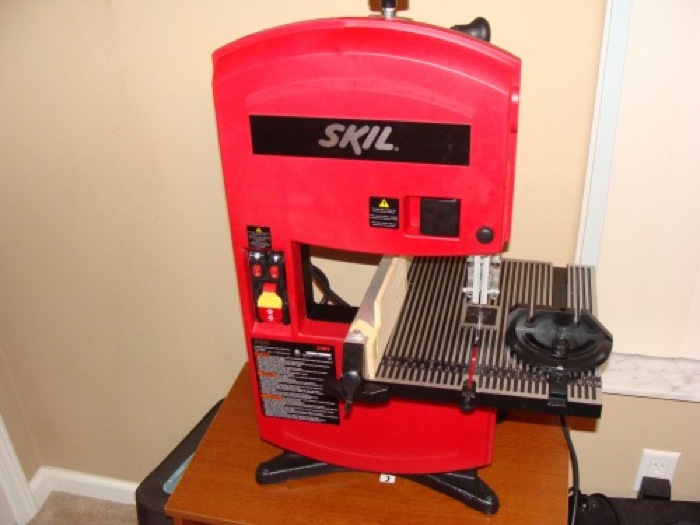 I found this lexan at The Home Depot. I am starting to like it as a building material.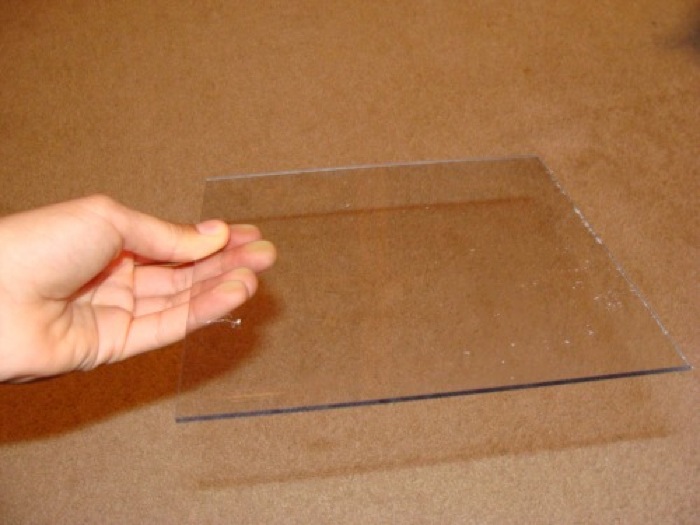 Hot glue was used to attach everything to the robot. I found this to be the easiest method.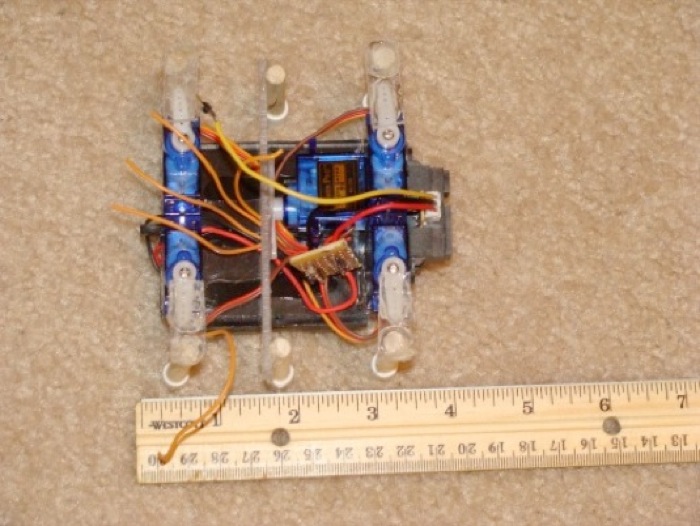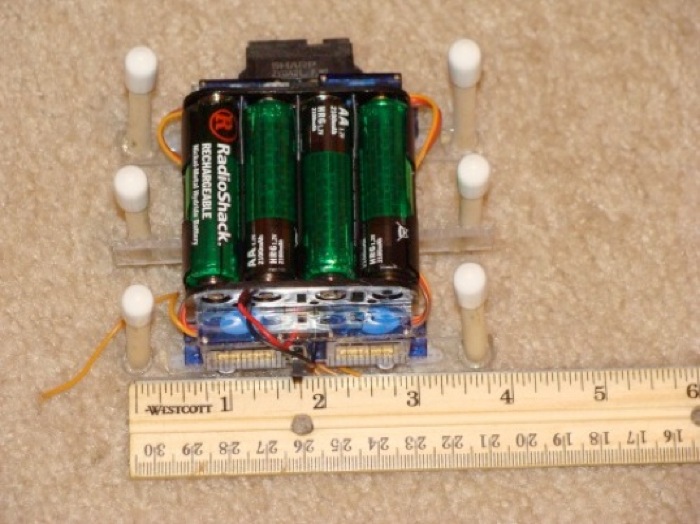 Below you can see my little power distribution board that distributes power to all the servos. The orange signal pins will go to the micro-controller.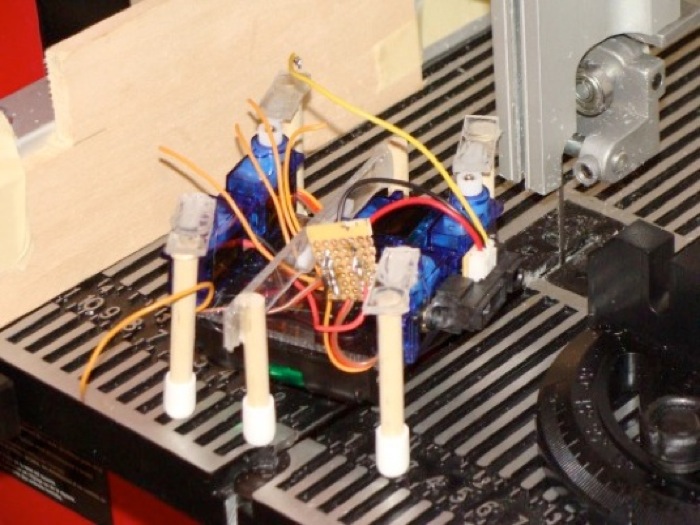 Below you can see the micro-controller and the orange wires wired to it along with the analog output of the IR Sharp sensor.