Constructing The Vehicle
Parts List:
12"x24" lexan
4 Rechargeable AA batteries
Plastic spacers
Misc. nuts, bolts, and electronic components
I designed a custom PCB for this vehicle to eliminate the rats nest of wires that would have been needed when using a general micro-controller. Any left over PCBs from this project are for sale in the store as always. The PCB's design centers around simple plug-ability. The ESC, servo, GPS, and compass all have their designated "plugs" to be connected to, these "plugs" correspond with the code so the setup, code, and results could easily be repeated by others.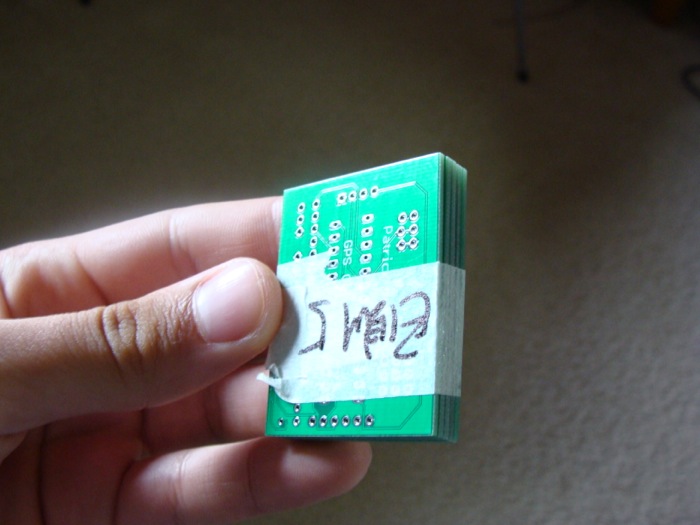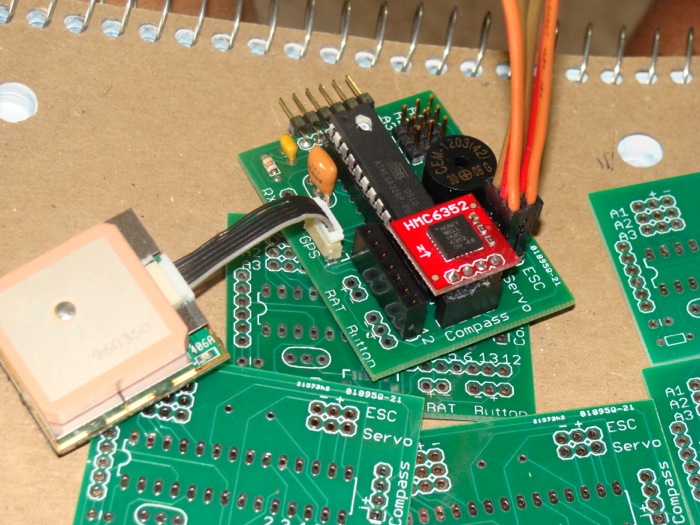 I built a dual platform and attached it to the vehicle. These platforms allow for more room and a flat mounting surface to add any sensors or actuators needed. This was a more practical solution than trying to mount everything onto the plastic shell the RC truck came with.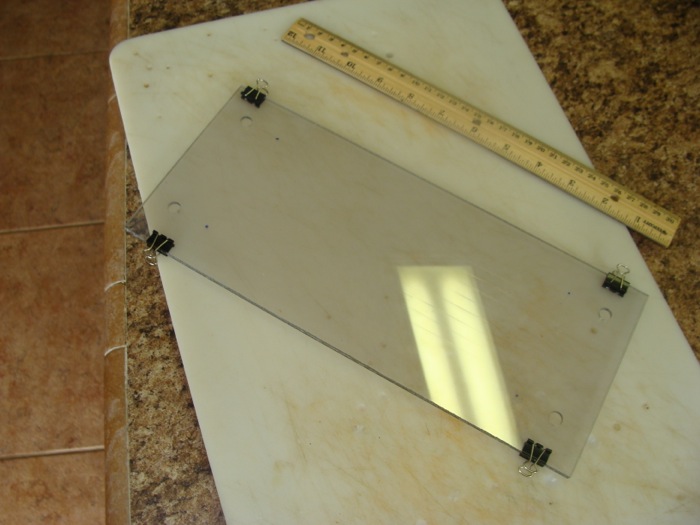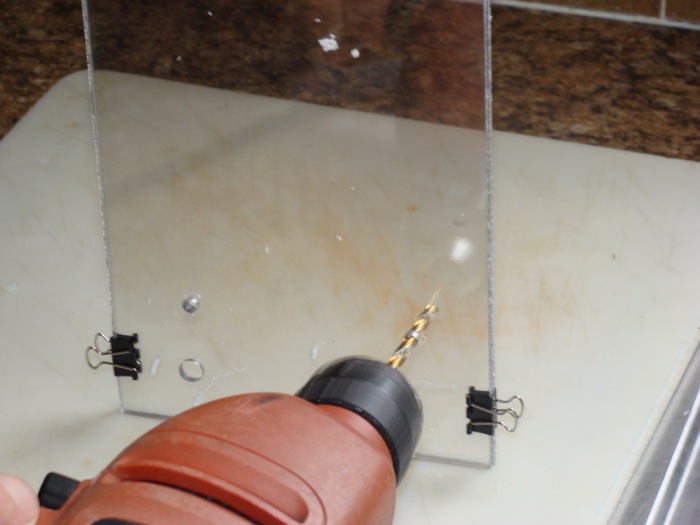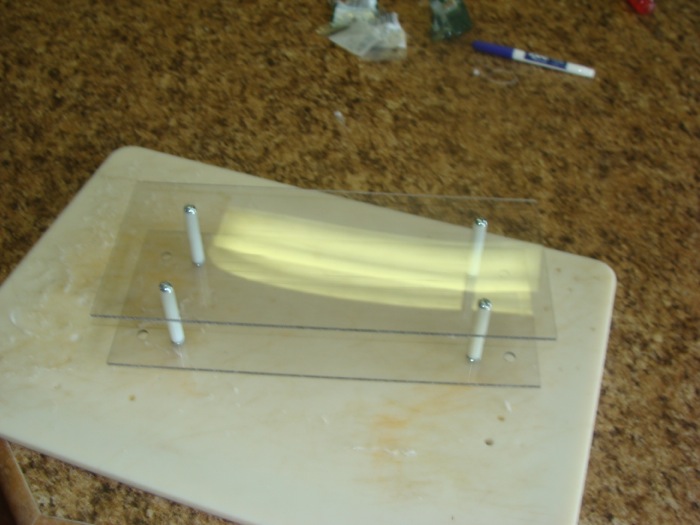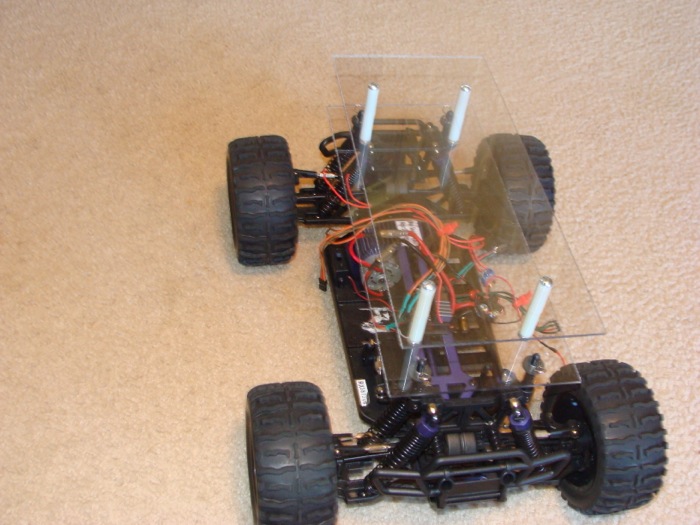 Below is the vehicle with the basic setup (GPS, compass, and my custom micro-controller board). The board, GPS, and the system's battery pack are attached with velcro. The compass is mounted on the top deck on a custom ShapeLock plastic mount I made.