Hardware
Below are pictures of the base of the chess robot where all the electronics are housed. It is not complete yet. The base is made out of thin plywood and just nailed and glued together. It is 12"x24"x4", so its not too big or small.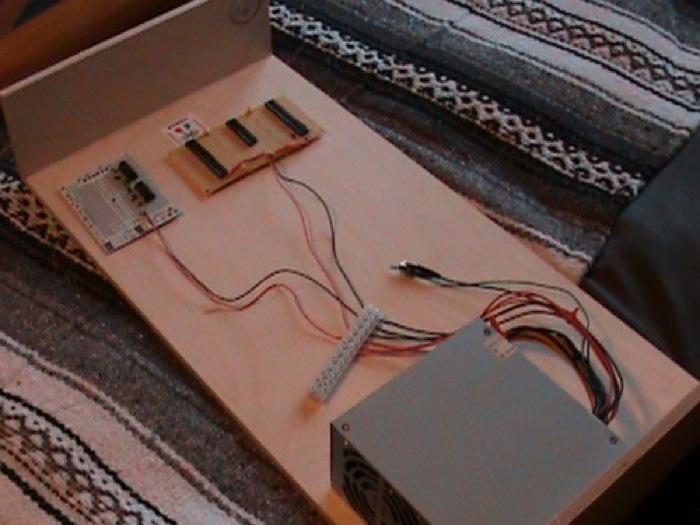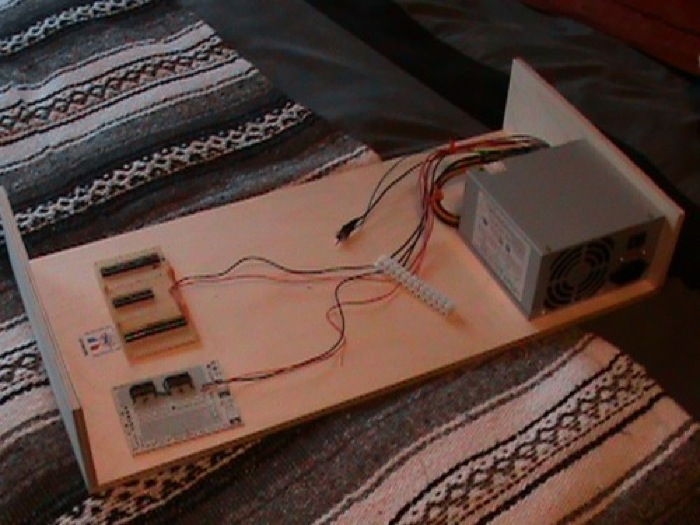 I got two drawer rails to use as the base of the gantry crane. They have very low resistance so I hope the gear motors can move the crane. That is about the exact lay out, so not much in looks will change besides the crane which is the next big part.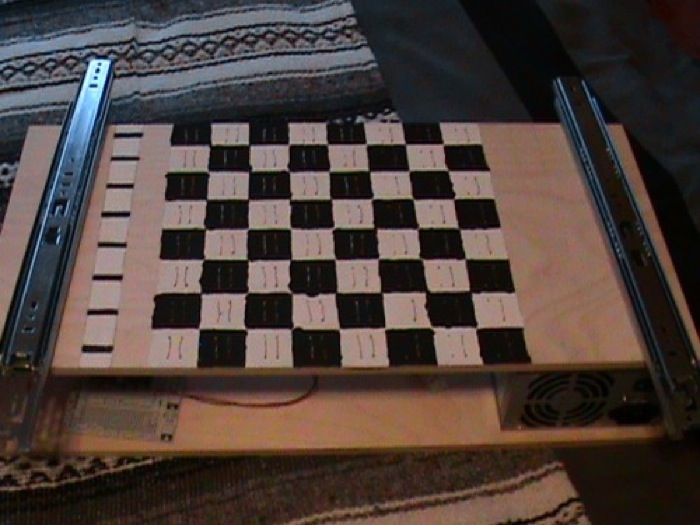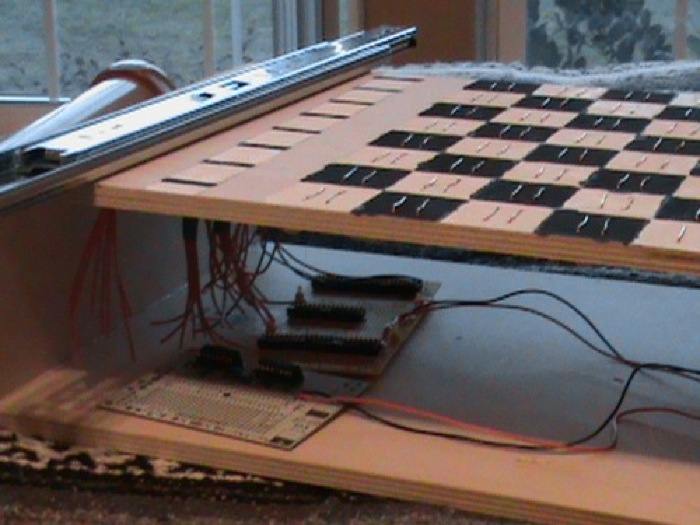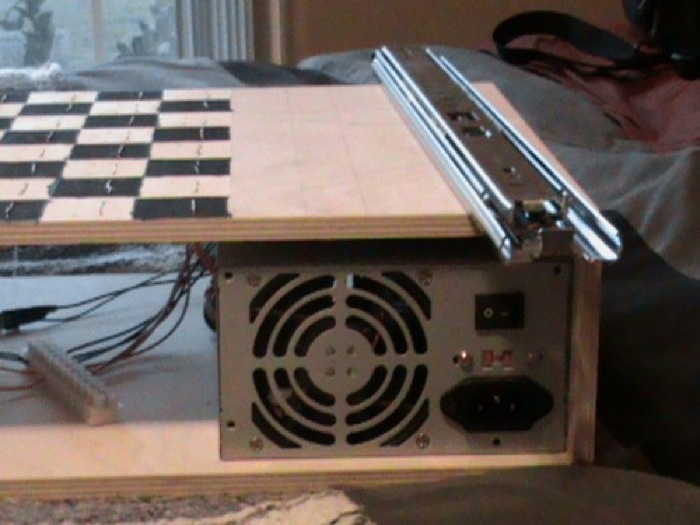 The crane was built at 8 1/2" high X 17" long. The railing system on top is made of two metal poles with a carriage that rides on two tubes back and forth on the rails. A string will be looped once around the motors spool to move the carriage back and forth. The gripper was made using two gears I had left over from making the gear box. The rack and pinion idea was dropped and now it is lowered and raised by a string on a spool. There are three poles acting as guides for the gripper as it lowers and raises. The gripper is just short enough to not run into the king as it moves around. It has some counter balancing weights to make it balanced. All the extra wire in the air is so the motors can easily move with some slack. The wires for the encoders and the servo must be added. I taped the gripper up in its position to show how it will look. That was just for demonstration purposes only. Some foam was added to the grippers fingers because it was not holding onto the pieces without it. Well thats about it. The best part is all the pictures, so here they are.