The Design
Like usual, I scribbled my initial designs down on graphing paper. I imagined the whole sign as a sandwich of layers, each one bolted onto the next. It would include a front plate, middle plate, and back plate.
The Front Plate
The front plate would consist of sublayers. The outer most layer would be made from black, opaque acrylic. Pieces would be cut out of the black acrylic so that the holes left would form the MIT logo. The opaque acrylic will let light pass only through the holes, which is necessary in my backlit design. The next sublayer in the front plate is paper. A simple white sheet of paper cut to the correct dimensions would serve as a diffuser. This would prevent the individual points of light from being seen. The last sublayer of the front panel would be a clear piece of acrylic, laser cut to have the same outline as the black acrylic. This piece of acrylic would hold the paper sheet in place.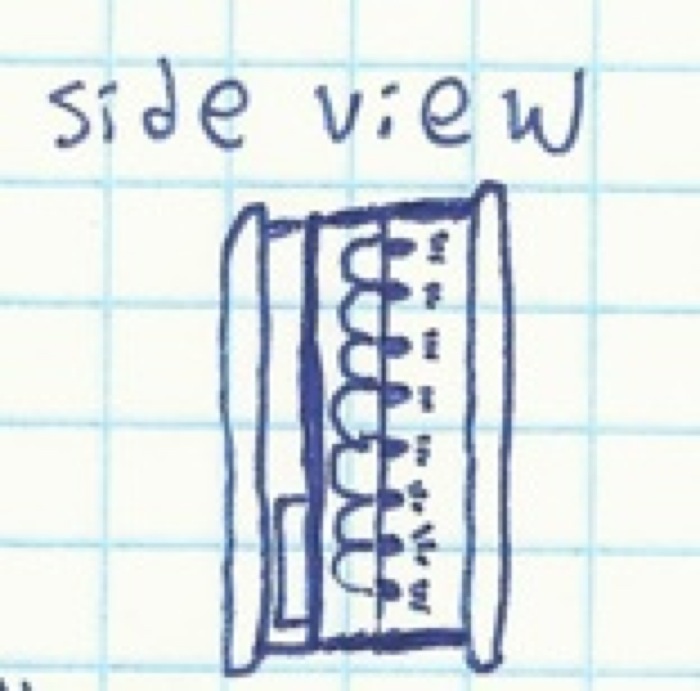 The Middle Plate
The middle plate would house the electronics and hold the LEDs. This plate would be made from clear acrylic. The LEDs would be arranged in a pattern that would light up sections of the sign. Mounting holes would allow the Arduino micro-controller to bolt onto the back of this plate.

The Back Plate
The back plate would have an on/off toggle switch and a power jack. This plate would be made out of the same black acrylic that was to be used for the front plate. In the end, I could not incorporate a power jack that faced the back. However, the last thing I wanted was a silly power cable coming out of the side of my beautiful sign. So I decided to have the power jack face the side and have the power cord come out of the back through a hole. More on that later.

Prototype
I constructed a simple prototype using my sketches. I wanted to see how well the LEDs would light up the sign. Paper was used to simulate the front layer. You can view the test video below. From this test I learned a little bit about the spacing of things.
CAD
I used my admissions letter from MIT and my digital calipers to get the dimensions of the MIT logo.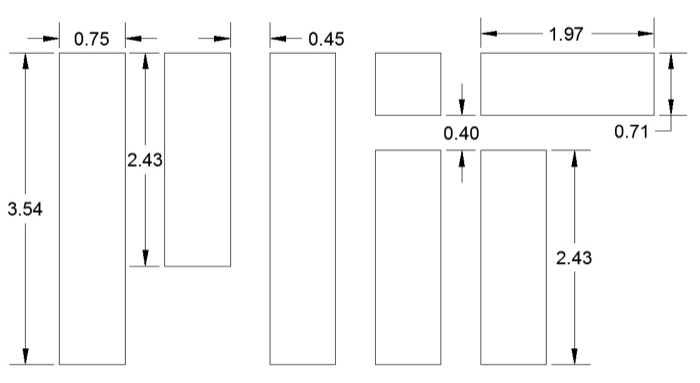 I drew my design in AutoCAD so I could later laser cut it out. You can click here to download the AutoCAD file. Below are screen grabs of the final CAD design.
Front Panel (black and clear acrylic):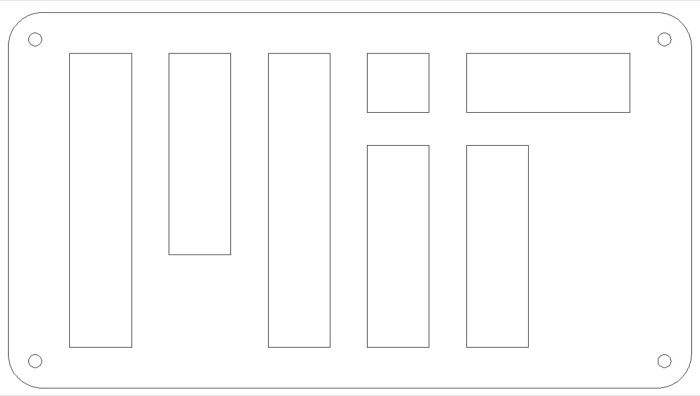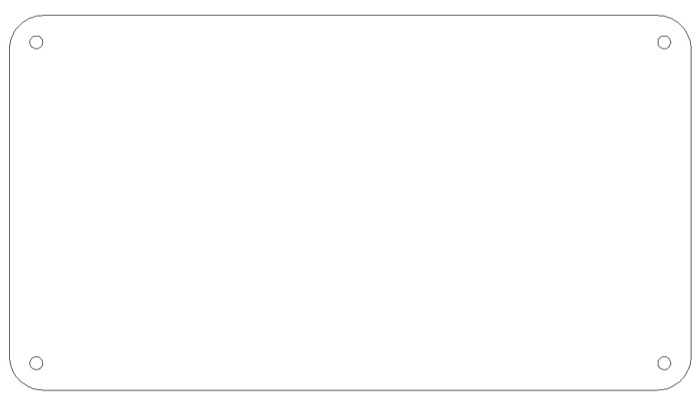 Middle Panel (clear acrylic):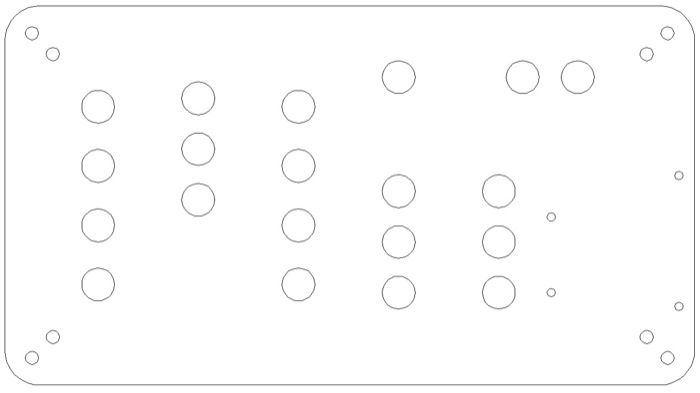 Back Panel (black acrylic):