Constructing The Case
The Case is built from hardwood bought at a local hardware store. The case is a bit big for the screen, but there has to be room for the circuit boards to fit inside.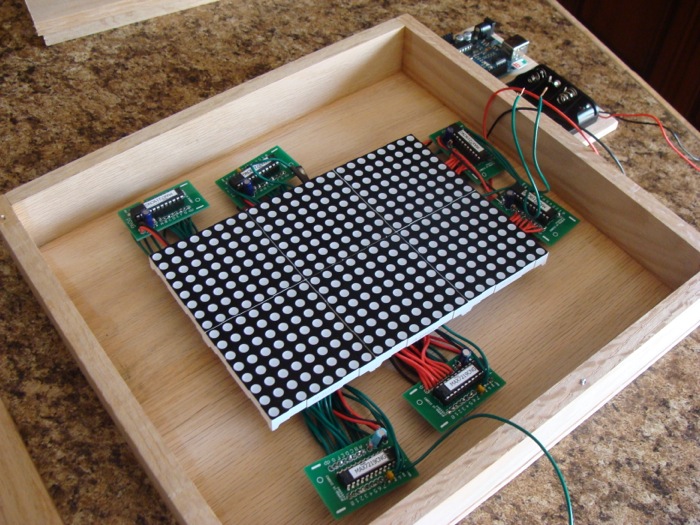 The case's door is also made from hardwood. A piece of Lexan acts as the window for the case allowing the players to see the screen within. The wood on the door is held together with angle brackets. The Lexan window is hot glued on the back.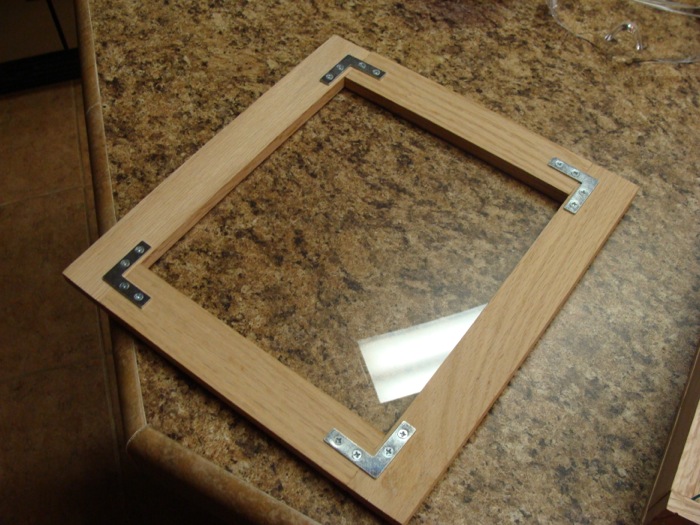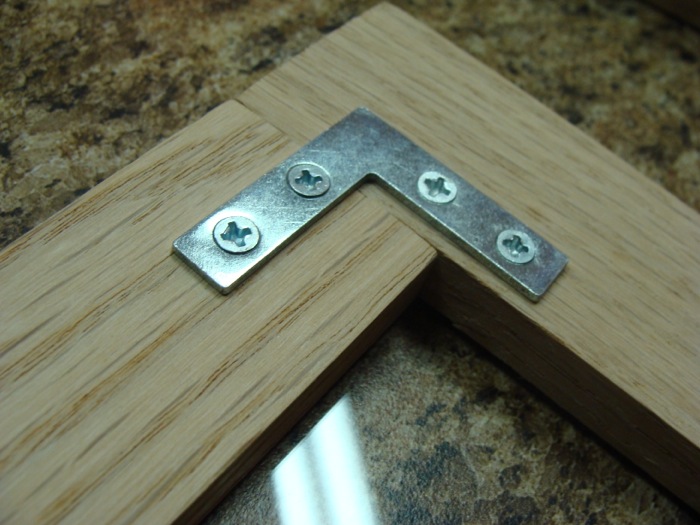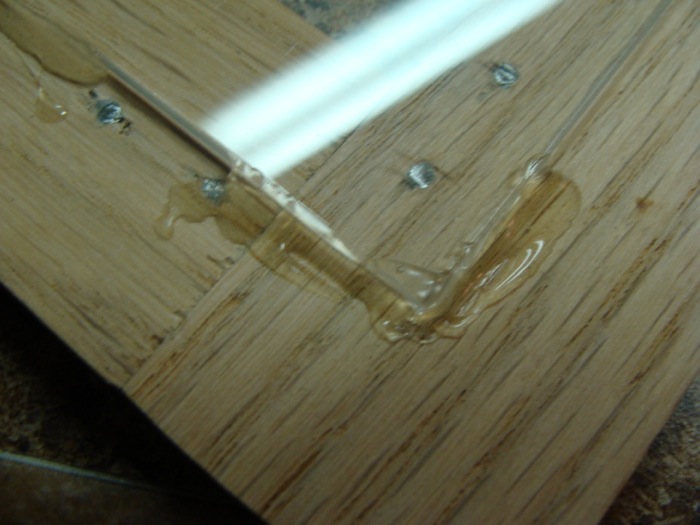 You can see the case coming together with the door temporarily set on. Also the case is designed to have a platform on the side for the Arduino and battery pack to sit. This makes both easily accessible so batteries can be changed and the Arduino can be programmed. A piece of paper is placed in to act as a diffuser. This may or may not stay part of the design.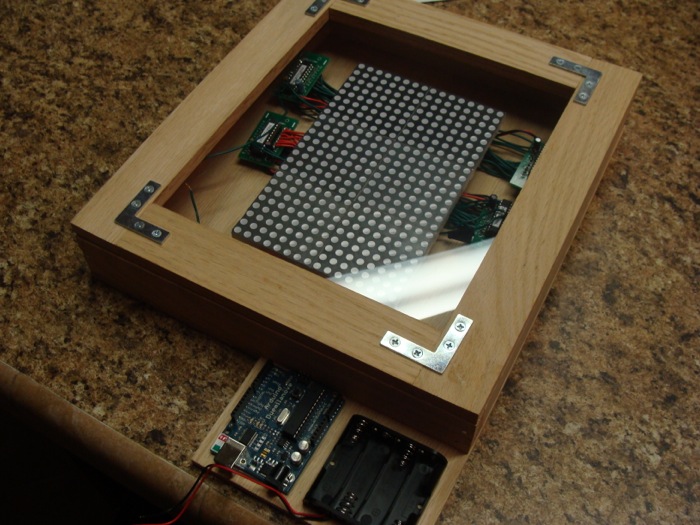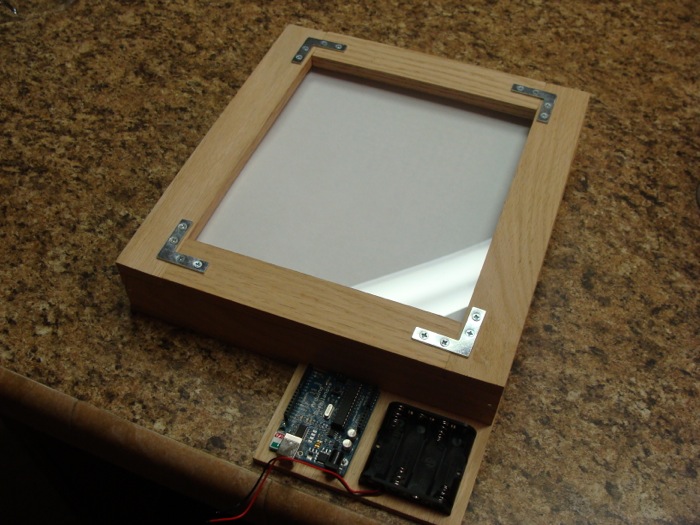 Holes are drilled in the side of the case for the audio jack plugs and for the power switch. The wood of the case is too thick to bolt on the switch or plugs, so instead the switch and plugs are bolted on a piece of Lexan which is glued behind the hole. A piece of black paper adds a bit of aesthetics to the Lexan mount.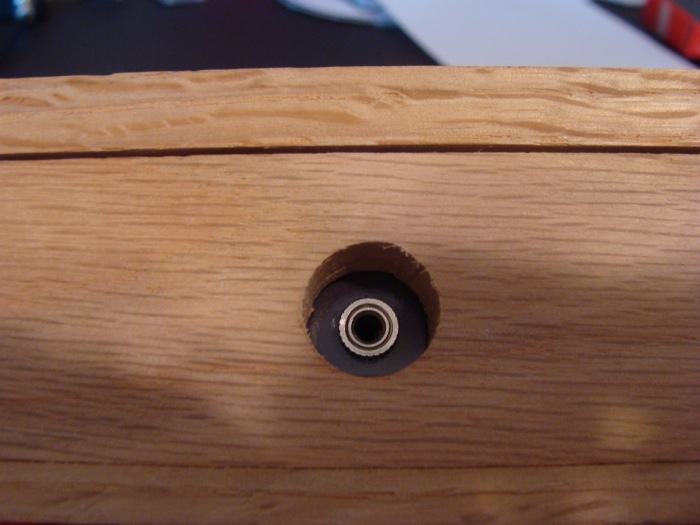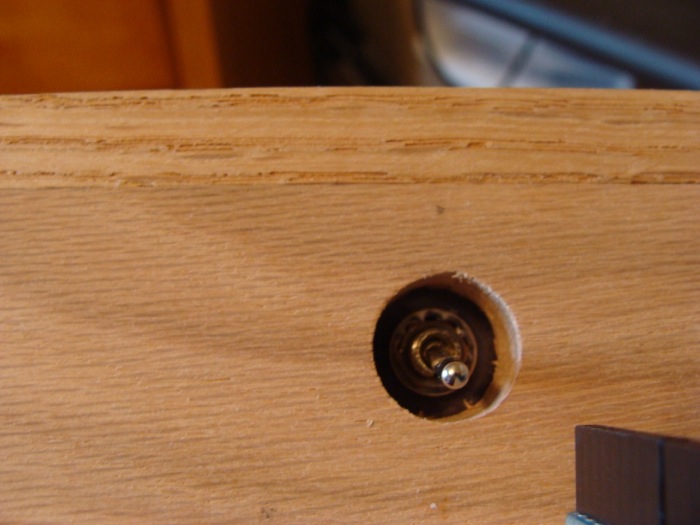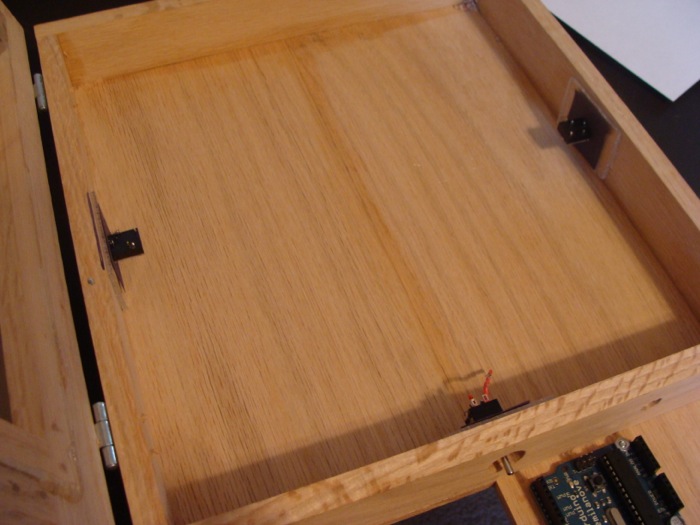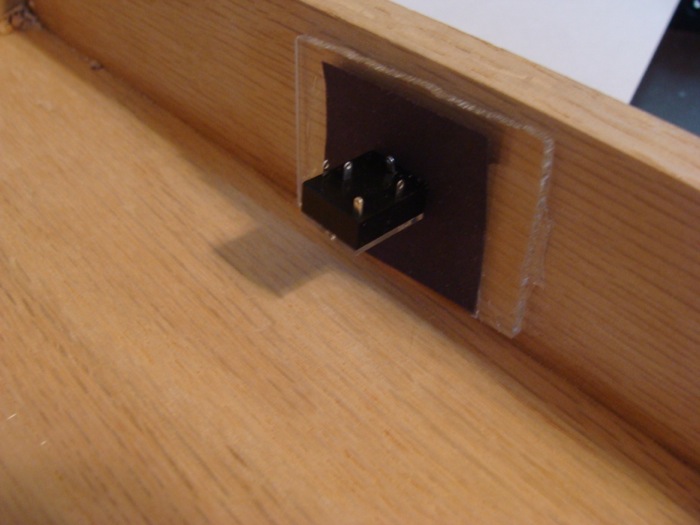 2 holes are drilled into the platform to bolt the Arduino Duemilanove down. The battery pack will be glued down next to it later.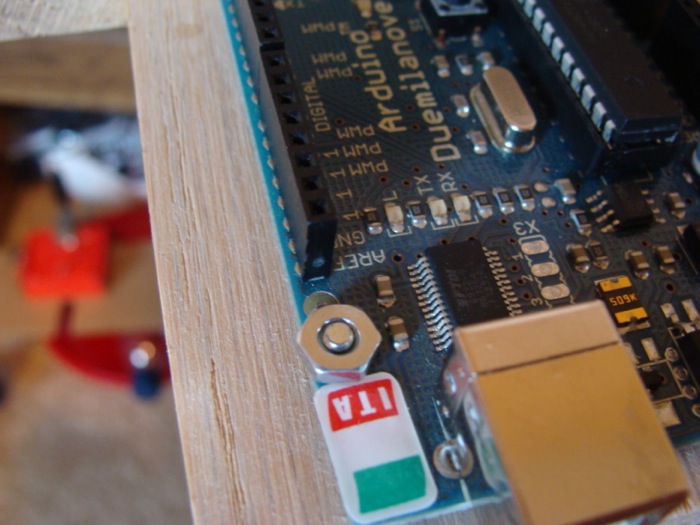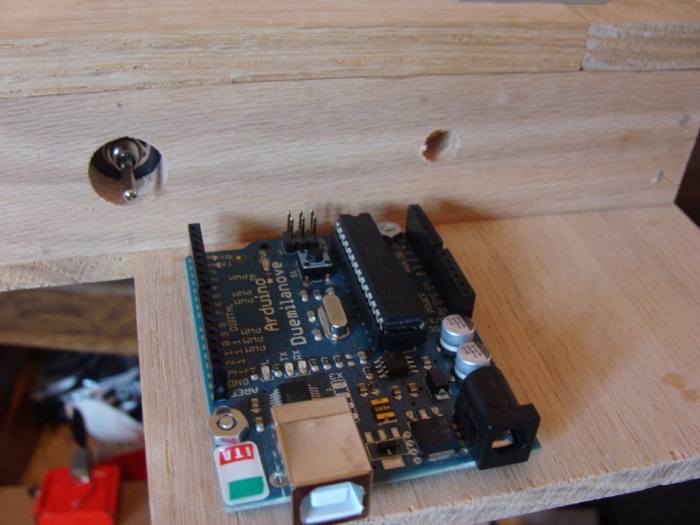 The door finally is attached with hinges so the inside screen and electronics can easily be accessed if need be it or to show to anyone who is interested in the "guts" of the project.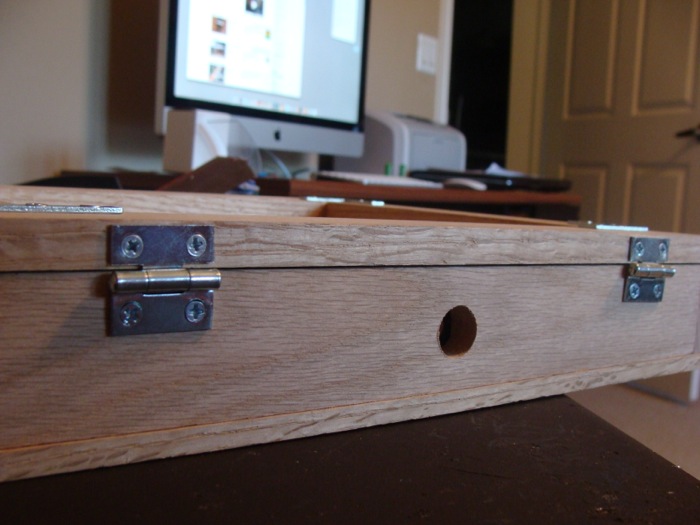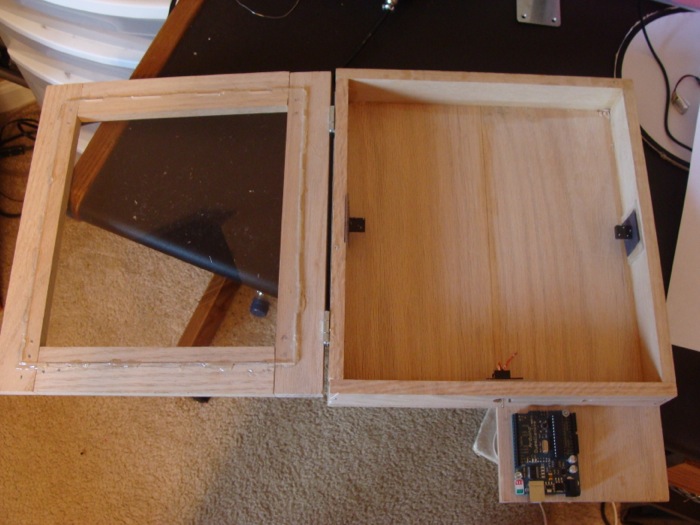 You can see below how the paddles plug into the case like I have been talking about all along.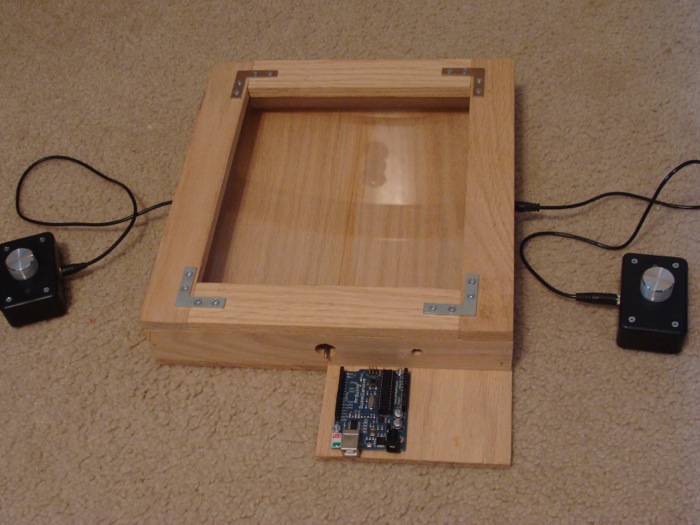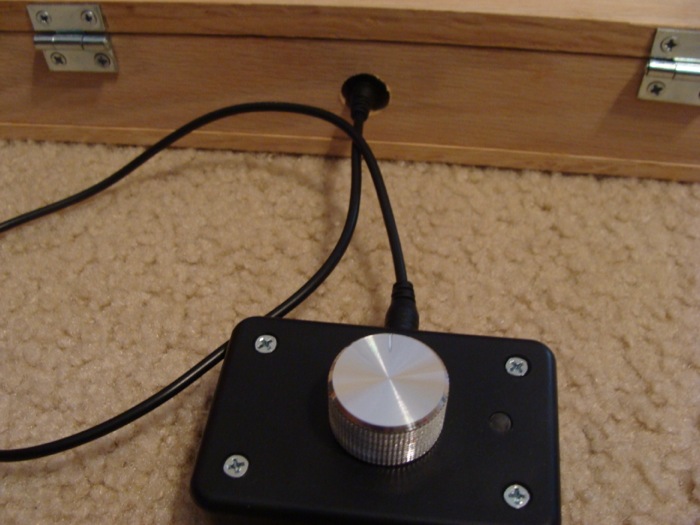 Now it is time to start wiring up the audio jacks, distributing power, and plugging everything into the Arduino micro-controller.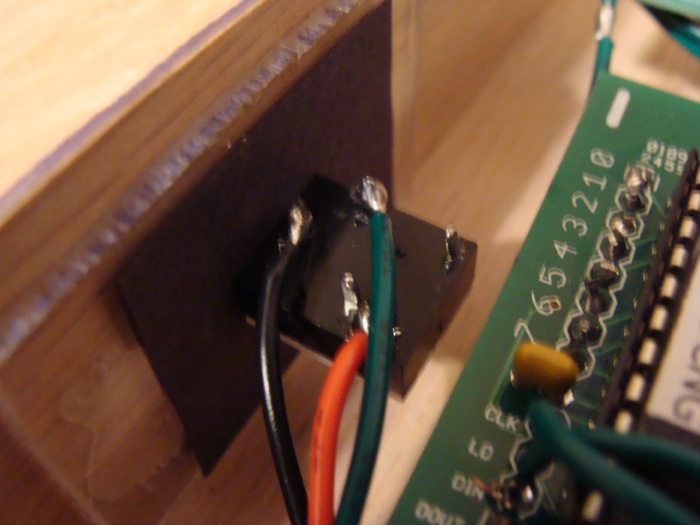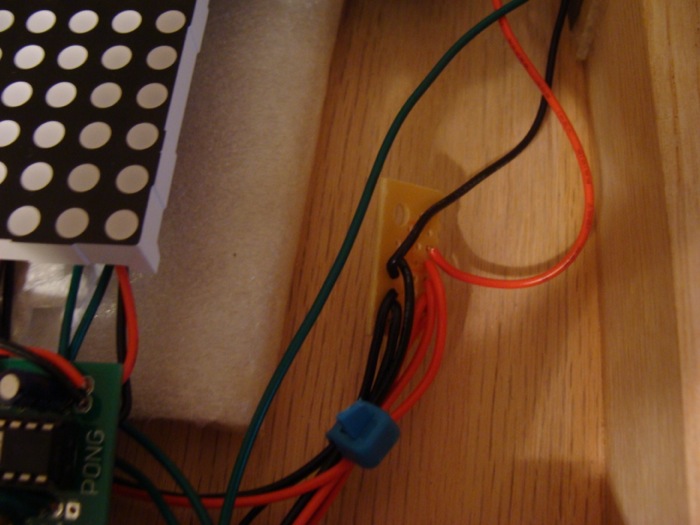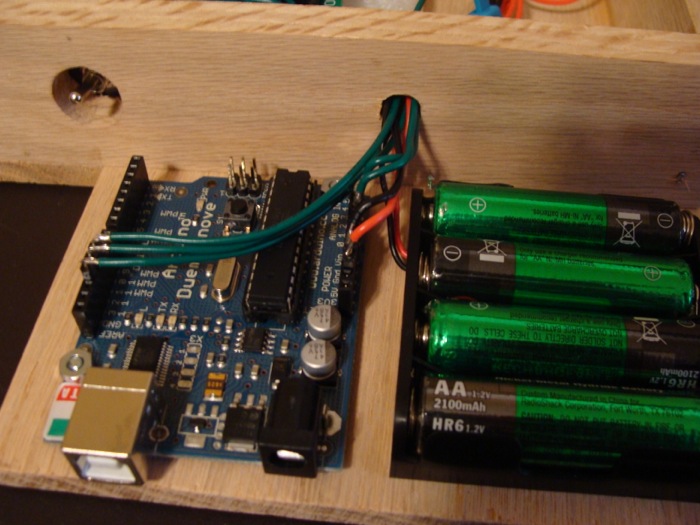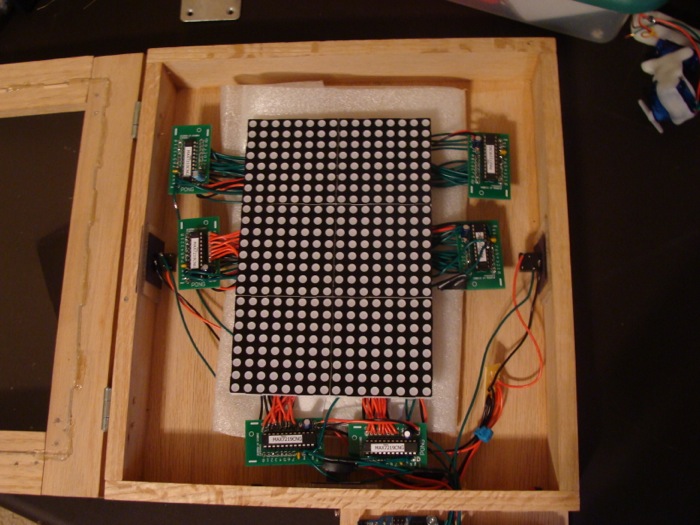 Here is the completed game - all wired up and ready to program.