Toaster Hacking
This is a Kenmore digital toaster. What I liked about this was the ability to change the temperature with the buttons. You will see later how this comes into play when I start taking the toaster apart and wiring it for my use. Other than that, it is a pretty normally toaster oven I suppose.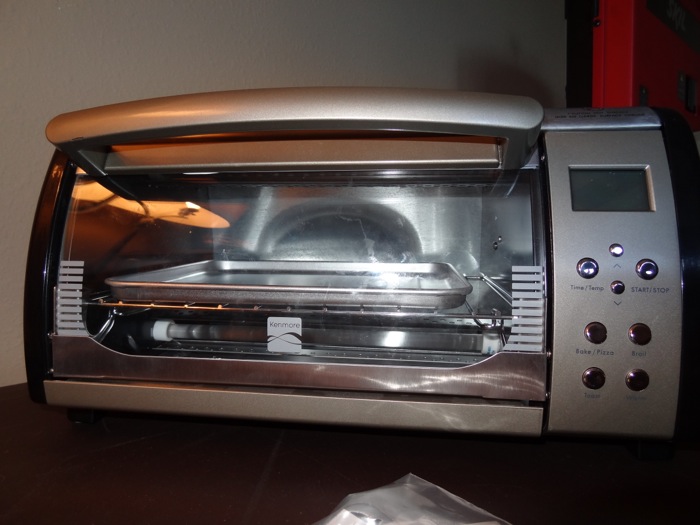 When it is taken apart to where the circuit boards are accessible it looks like what you see below. There is, however, a ribbon cable in the first picture that I added. I will explain that next.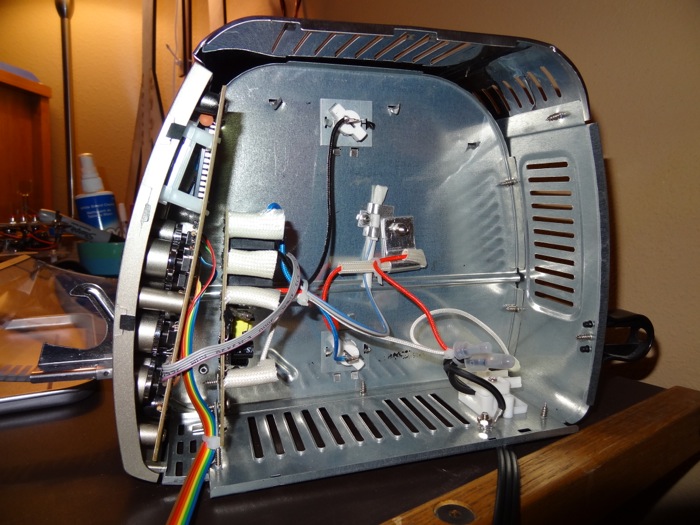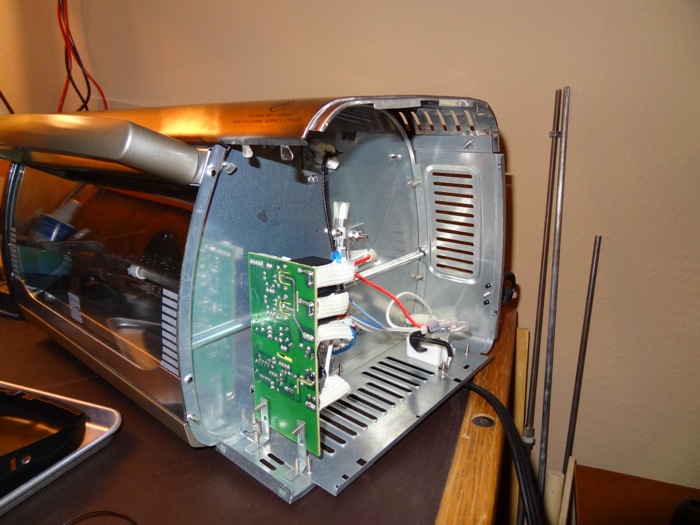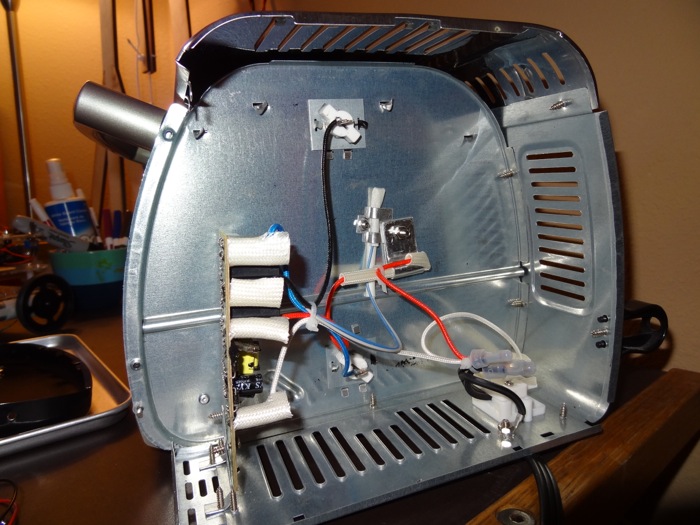 I removed the front panel that contains the buttons, LCD, and micro-controller. I was able to follow the traces and find out where the 2 sides of each button were and which one was the input of the button and which one was the output. The idea behind the control of this is to add wires to the input and output of the buttons. I can then use a transistor connected to a micro-controller to act as these buttons would if pressed. I had a total of 6 connections I had to make. The first one was the common input of all the buttons. The second one was ground, which needs to be shared. The other connections go to the different outputs of the buttons which lead to inputs of the toaster oven's micro-controller. The buttons that I needed control of were: temperature up, temperature down, temperature/time select, start/stop. You can see images of those connections I made below.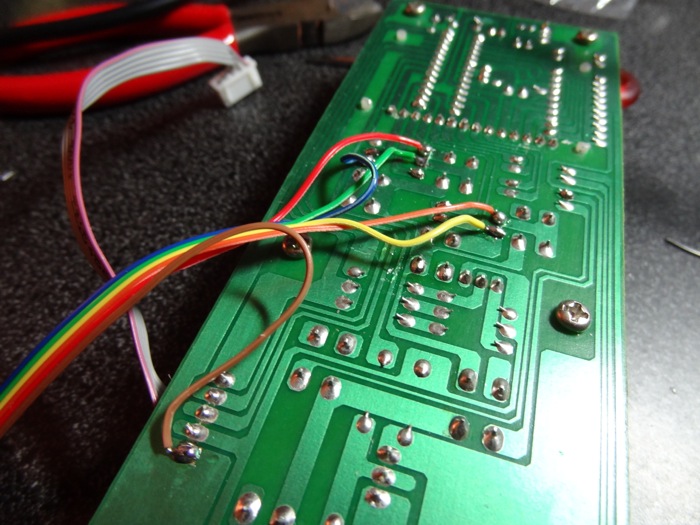 I needed a way to run the ribbon cable outside of the toaster so I cut a tab off the side wall of the toaster.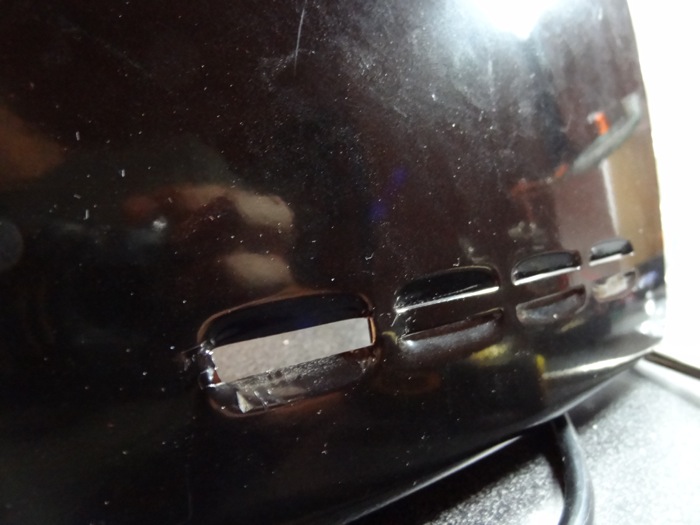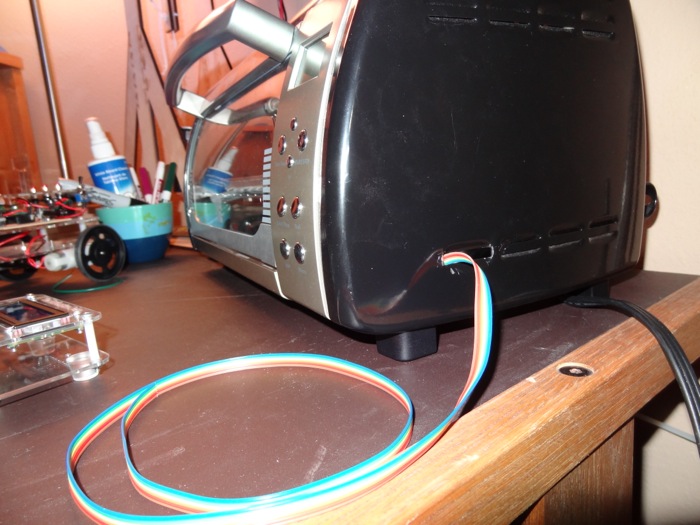 When my thermocouple arrived I found myself taking the toaster oven apart again. The thermocouple will be used by my controller to read the temperature inside the toaster oven. I found a small hole near the top of the toaster oven that the thermocouple would fit through. So I took the toaster oven apart one last time to run the thermocouple wire through this hole and out the same place the ribbon cable exits.