Making an Electric Trike
First I need to make an electric trike before converting it to solar power. So I started with an used electric scooter that cost $30. I started taking it apart even before I snapped a picture.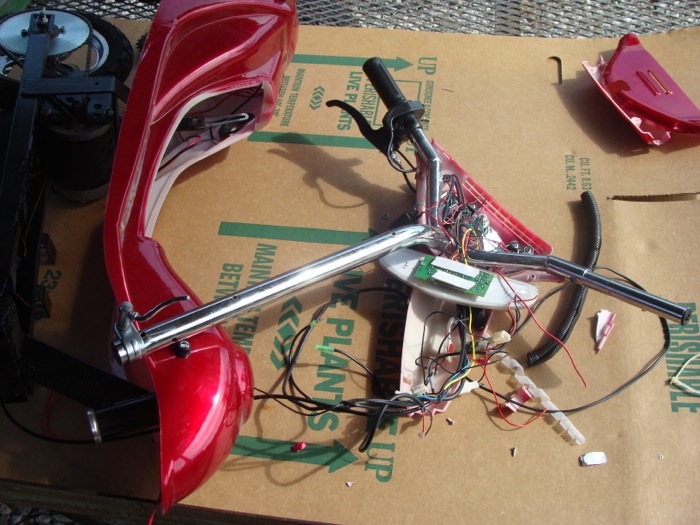 The Parts I removed from it were the speed controller, throttle, key switch, motor, sprocket, and chain.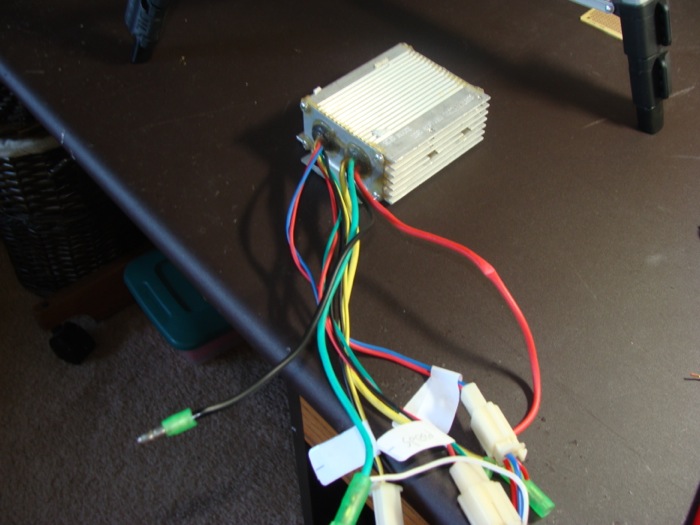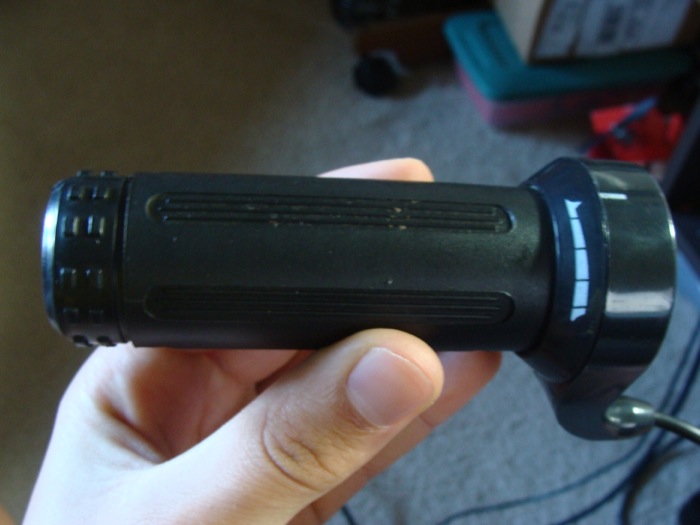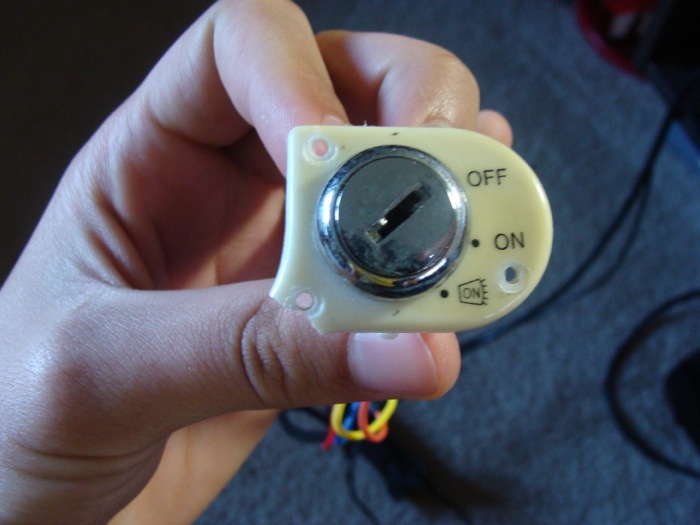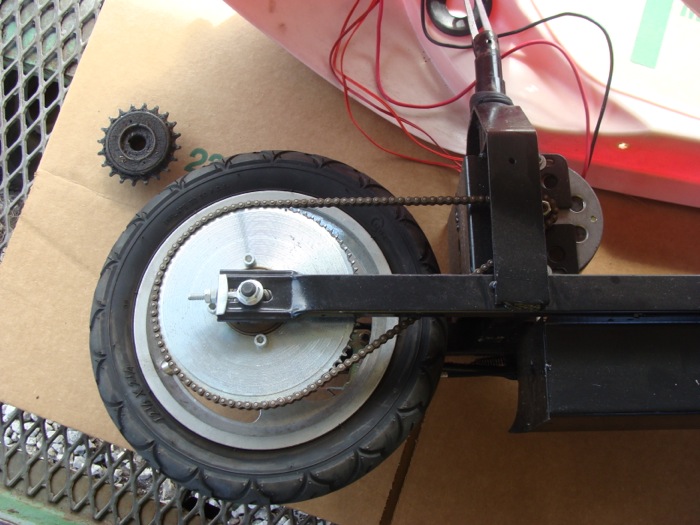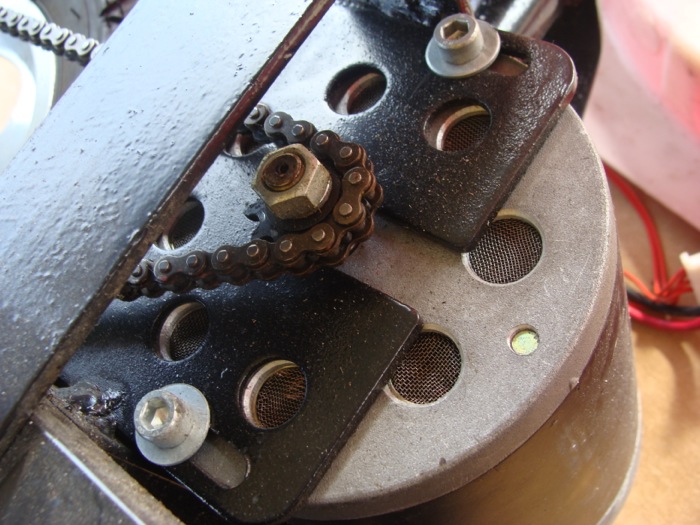 The next thing I needed was a tricycle. I got this antique one for a good price.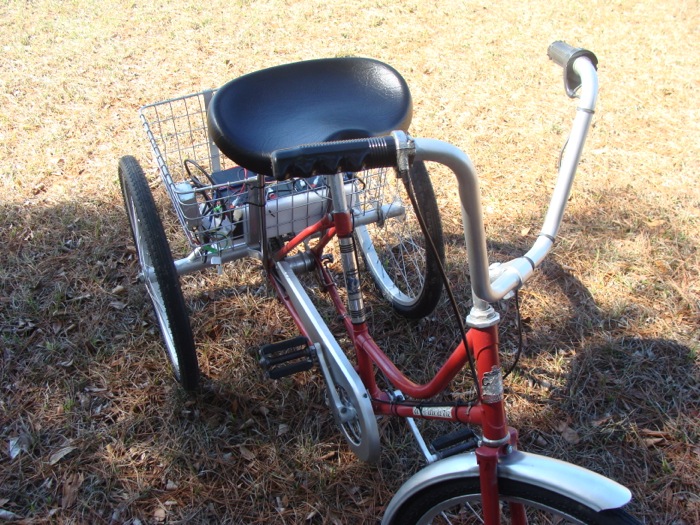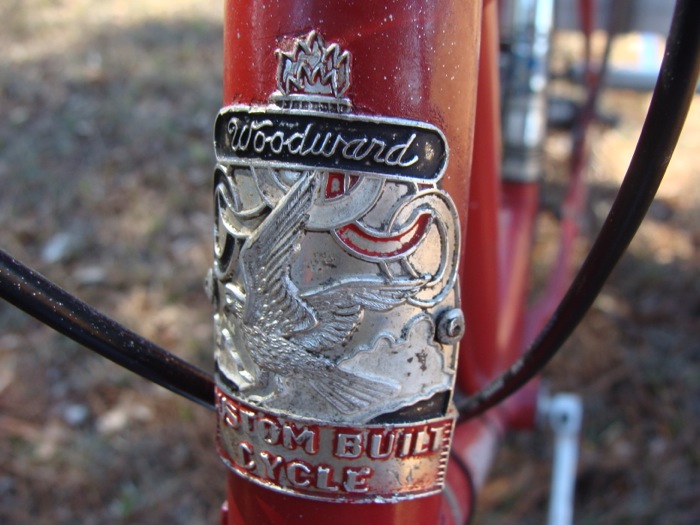 Next the tricycle was outfitted with the parts removed from the electric scooter.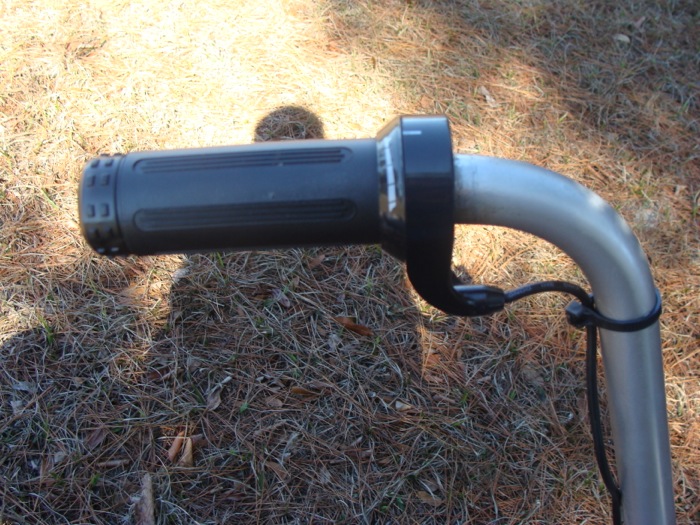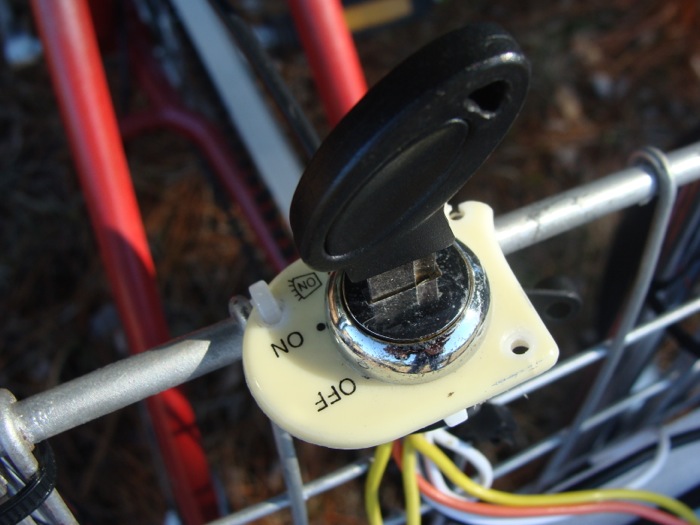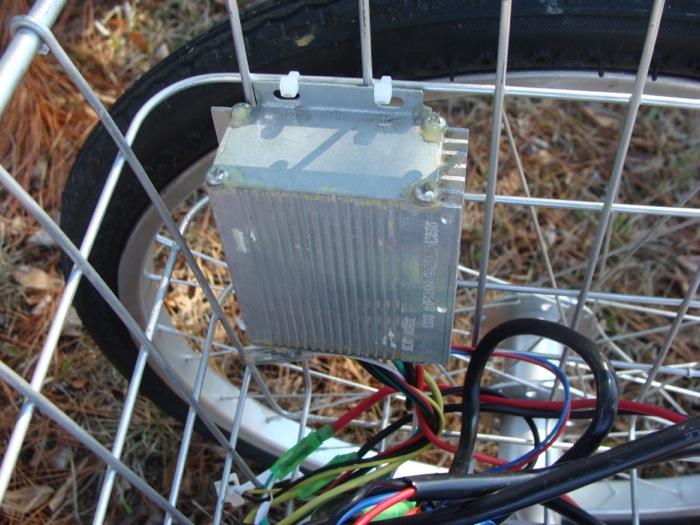 The batteries are used ones bought for $5. They also were from an old electric scooter. They are wired in a series, providing 36 volts and they are rated at 12 Amps.
A motor mount was made and welded onto the back of the bike frame. The sprocket and chain came from the electric scooter. A ratcheting free wheel is in place so the bike still works with or without the motor engaged.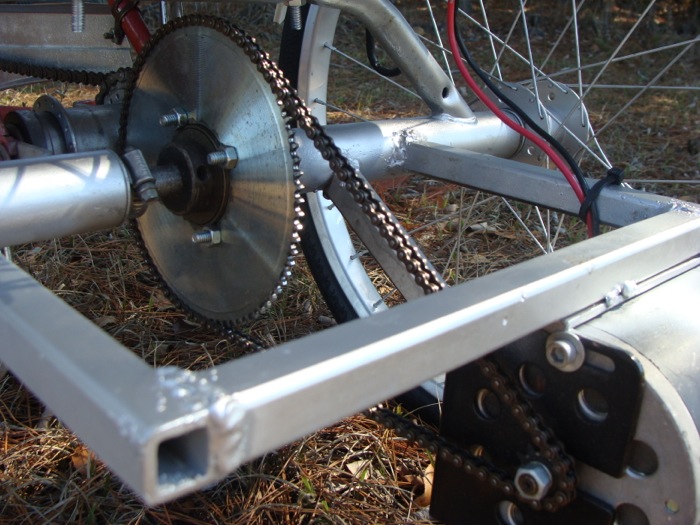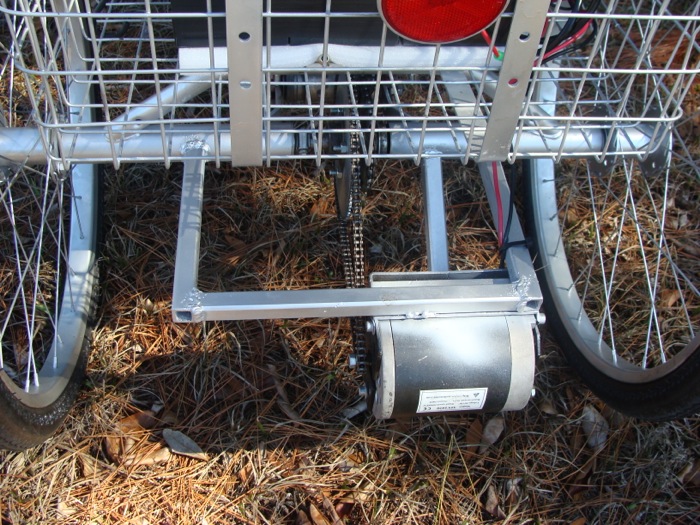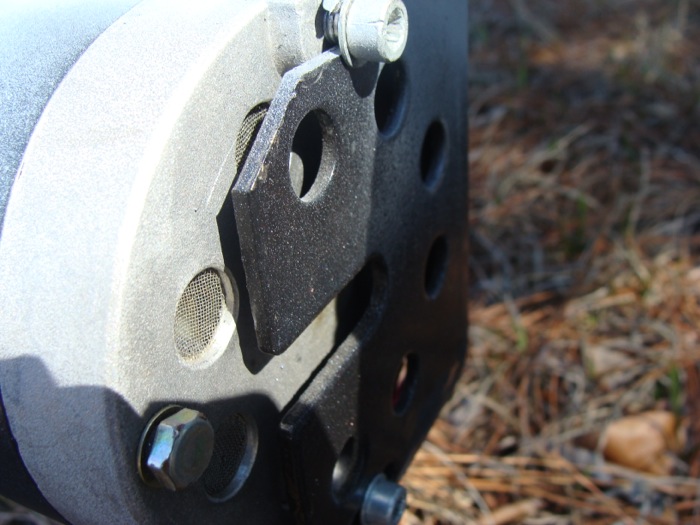 At this point the tricycle runs fine off of electric power and next comes the modifications for solar power